French police have clashed with activists protesting in Paris against racism and alleged police brutality.
Police used tear gas against stone-throwing protesters who tried to hold a march that was banned.
The rally is part is a worldwide movement inspired by America's Black Lives Matter protests.
It was organised under the banner "Justice for Adama", after Adama Traoré, a young black man who died in French police custody in 2016.
Thousands of anti-racism activists gathered on the Place de la République in central Paris on Saturday. However they were blocked by police as they tried to stage a march to the Opera.
Clashes erupted and tear gas was fired as officers moved against the protesters. The march had been banned because of the possible threat to local businesses.
As the protesters started to gather, Assa Traore, Adama's sister, called on them to "denounce the denial of justice, denounce social, racial, police violence".
"What's happening in the United States is happening in France. Our brothers are dying," she added.
However French police have said they feel "insulted" by claims that they tolerate brutality and racism.
On Friday officers rallied on the Champs-Élysées throwing their handcuffs on the ground.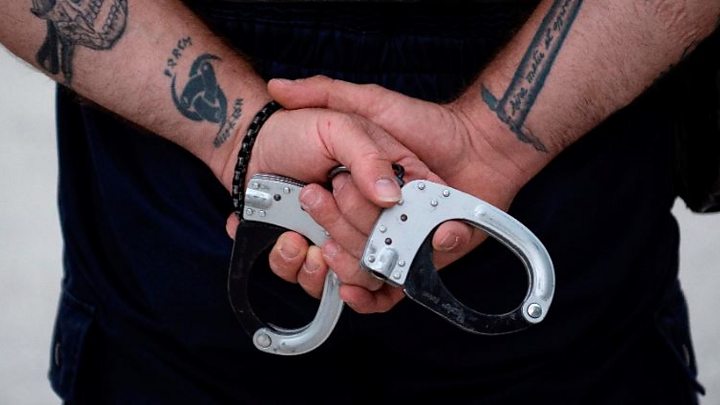 Why are French police in the spotlight?
France's police watchdog says it received almost 1,500 complaints against officers last year – half of them for alleged violence.
In one recent case, police are accused of seriously wounding a 14-year-old boy when he was detained on suspicion of trying to steal a scooter in Bondy near Paris last month.
On Monday Interior Minister Christophe Castaner announced a ban on the police "chokehold" method for restraining some suspects.
The announcement came after protesters took to the streets accusing French police of using brutality towards minorities.
Mr Castaner vowed that there would be "zero tolerance" of racism in law enforcement and officers strongly suspected of racism would be suspended.
He has faced a backlash from police unions and officers, who denied that racism was rampant within their ranks.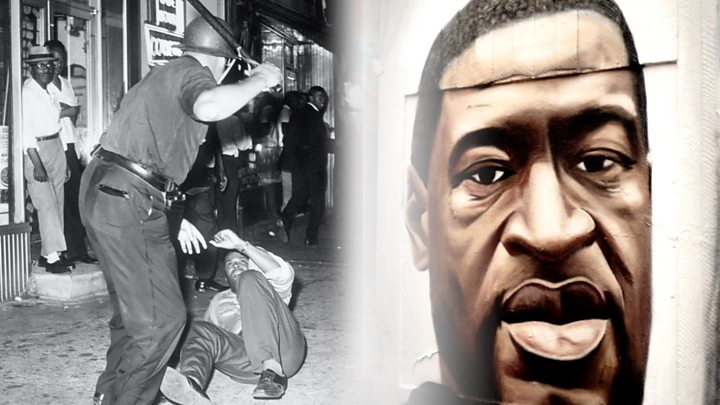 France is one many countries that has seen a wave of anti-racism marches modelled on the latest Black Lives Matter protests in the US.
They were sparked by the death of George Floyd, an African American man killed on 25 May by a white Minneapolis policeman who knelt on his neck for almost nine minutes.
On Friday US President Donald Trump said the chokehold method should be ended.
More on George Floyd's death: